Welding & Trailer Repairs in Fresno, CA
Helpful Services and Quality Products
The Outdoorsman is proud to be your one-stop-shop for all the products and services you need for your trailer or vehicle, from custom systems to welding in Fresno, CA. Our helpful staff strives to assist each customer in finding the perfect solutions for their trailer issues, and we do it in a way that won't strain your budget.
---
Whether you use your trailer for work, recreation or both, having it break down on you can throw a real wrench in your plans. Fortunately, folks in need of trailer repairs in Fresno, CA can always count on The Outdoorsman for expert service and enduring results. In addition to trailer repairs, we also do a bit of welding and metal fabrication for your convenience.
Services we currently offer:
Exhaust systems
Trailer and trailer-hitch repair
Brake controllers
Welding
Full-service muffler work, including maintenance and repair
Weight control
Axle repair
Fabrication
Catalytic converters
Gooseneck trailers
Tow bars
Trailer plugs
Brands we offer:
Draw-Tite
Bulldog
Tekonsha
B&W Goosenecks
Demco
Trimax
Curt Manufacturing Inc.
AirLift
Firestone – Ride Rite (Air Spring)
Bargman
Reese
Tork Lift
Magnaflow
Fulton
Husky
Road Master
Blue OX
Flowmaster
Coffin Muffler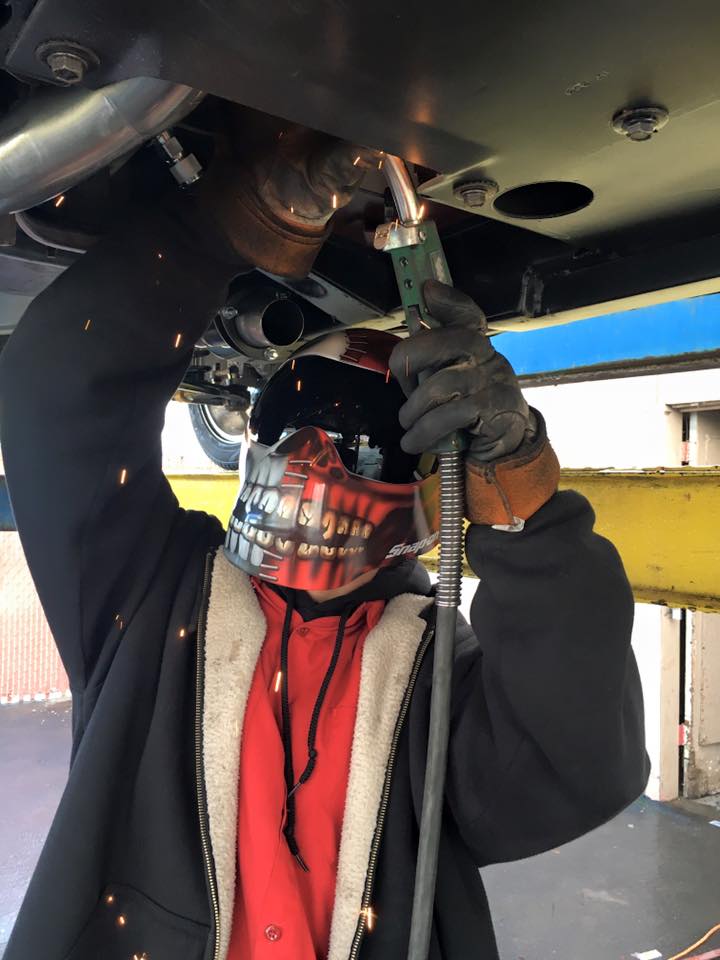 Contact Us
Your trailer relies on a lot of different parts and accessories to run smoothly, and each of these parts needs to be well-cared-for and high quality. Here at The Outdoorsman, we believe that investing in great products will help your trailer achieve a long, productive life. That is why we stock only the finest products from the top names in the industry, and we strive to price them as affordably as possible.
If you love your trailer, we hope you will come pay The Outdoorsman a visit for trailer repairs soon. You can also reach us by calling 559-268-4539, or by visiting our Contact Us page. Our welding team looks forward to helping you get the most out of your trailer for years to come!