Muffler & Exhaust Shop in Fresno, CA
Thinking about outfitting your car with a brand-new custom exhaust system? Stock or performance, The Outdoorsman is ready to help. We're a well-trusted muffler repair shop in Fresno, CA, capable of working on just about any vehicle. We aim to be a one-stop shop for all your exhaust and muffler repair needs, for all domestic and foreign vehicles.
---
Our shop is CARB and BAR compliant, which means you can trust us to ensure custom exhaust systems that's compliant with Fresno, CA municipal standards, as well as the California DOT. Ask us about free estimates and we promise to provide you with some of the lowest pricing possible on both custom and stock exhaust systems. Best of all, no appointments needed—roll in today to get an estimate!
Custom Exhaust Systems
Whether you've got a rat rod or are restoring a classic to above and beyond its former glory, we'll help you install a custom exhaust that gives it a commanding voice. Our experience with aftermarket exhaust systems ensures you'll get a superior system, installed to perfection, no matter the make, model or year.
Muscle Cars
Trucks and Jeeps
Classic Vehicles
Domestic and Foreign Vehicles
Mufflers
Problems with your custom exhaust systems? We're the place to get muffler repair and replacement, so you can get back to driving a car that's DOT- and emissive-compliant. We stock a full range of muffler parts to ensure your exhaust system is well-cared-for and properly maintained. Some of the parts, components and systems we offer include:
Magnaflow-Performance Exhaust
Flowmaster-The Performance Technology company
The Coffin Muffler
Performance Systems
Stock Replacement Systems
Turbo Mufflers
Glass Packs
Duals
Catalytic Converters
We install catalytic converters compliant with Fresno, CA and California DOT standards. We'll make sure your vehicle's emissions are under control, and we have the ability to install both direct fit and universal converters on just about any vehicle.
Direct Fit Converters
Universal Converters
OBD1 and OBD2
Exhaust System Customization
What it takes to bring your exhaust system to life, our shop can deliver it! Not only do we have years of experience and countless customization projects behind us, we've also got access to a huge supply of parts and components to customize your system.
Exhaust Tubing
Tail Pipes
Bending
Welding
Muffler Hangers
Exhaust Tips
Chrome
Powder Coated
Blue Flame
Color
Hi-Polished
Accessories
Clamps
Hangers
Elbows
Bushing
Straight/Flexible Tubing
Connecters
Flanges
Header Adapters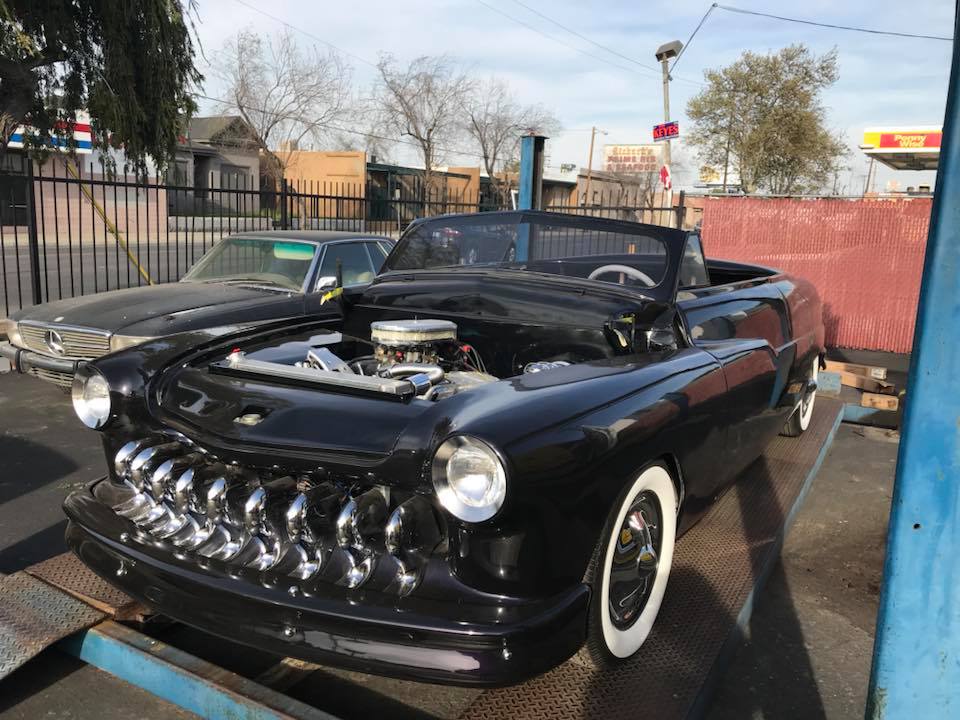 Get in Touch
Contact The Outdoorsman today to learn more about our tow hitch, trailer, and exhaust repair and customization services. You can reach us directly at 559-268-4539 or stop by our shop in Fresno, CA—no appointment required!